Through his commitment to achieving high-level results, Ever Eternity takes every measure to ensure that all of his client's personal real estate goals are met. He is very astute and highly skilled in the Acquisition and Marketing of Residential, Condominium, Luxury and Investment Properties. As a specialist in the Greater San Diego County real estate market, he is very thorough in carefully monitoring the specific trends of the region. In helping clients to find their dream home, sell their special residence or even locate a property that may not also be on the market as yet; Ever takes every measure to ensure that all of his clients' goals are achieved!
​​​​​​​
Ever excels at providing in-depth local market knowledge and effective and targeted marketing strategies that produce results. Sellers receive creative and well-organized marketing applications that accentuate each property's specific features. Skillfully leveraging their property's visibility, Ever utilizes professionally produced photography and a presentation in print and on multiple internet sites. When working with buyers, he carefully listens and takes the time and attention to evaluate and prioritize his clients' goals and exhibits a relentless commitment to securing just the right property for each buyer. In serving his investors' interest, he analyzes the investment potential of each property and is highly skilled in implementing effective measures that create additional value and increase the ROI.


Ever's valued counsel, accurate assessment and skillfulness extend to every aspect of his service throughout the transaction. His immediate accessibility, answers to timely questions and trusted guidance makes him invaluable to his clients. He is very skilled in negotiating the critical, contractual components of the transaction and delivering creative solutions to the most challenging negotiations. Ever is genuinely a highly dedicated professional who through his informed and insightful expertise provides an unprecedented depth of real estate representation.

Contact Ever to serve you and your real estate interests.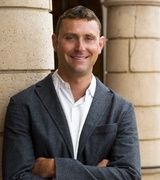 Ever
Eternity
DRE #01794847
Call or Text:
858-688-4113
Contact Me! I'd Love To Hear From You